---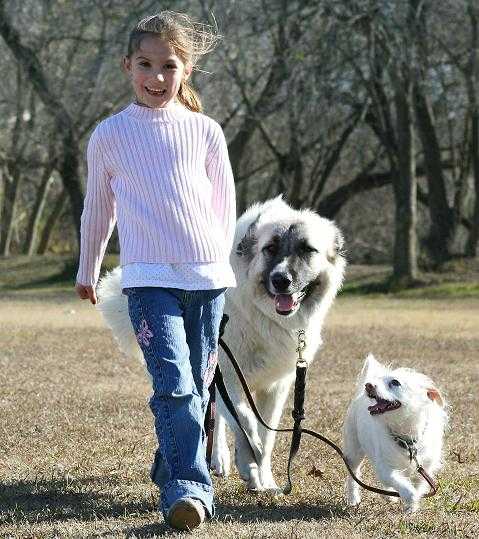 A BETTER DOG TRAINING serves the entire San Antonio region and we believe that when looking for an in-home dog obedience training program, experience counts. We have been in operation since 2007 and our founder, Jan Echavarry has been training dogs for 12 years. In that time, we have developed the level of experience necessary to meet your obedience training needs and resolve any pet issues with our proven training methods.
For a happy, healthy and well-behaved dog, proper obedience training is critical. At A Better Dog Training, we work with dogs of any age, but the earlier you start the better. There are considerable responsibilities involved in training any dog properly, and a well-behaved dog requires commitment from the owner. Oftentimes, owners are not aware of what a dog looks for in a leader, partner, and parent, or the amount of effort that goes into training. After learning with us one-on-one in your own home, however, you will be able to walk away with a better understanding of your dog's needs and be capable of maintaining optimal obedience overall!
It's important to recognize that every dog is different. Not all dogs struggle with the same issues, and what motivates one may not motivate another. Our in-home dog obedience training programs offered in San Antonio and its surrounding areas are individualized and tailored to fit your specific needs and the learning style for you and your dog. We will teach you to be your dog's pack leader utilizing psychology, structure, and clear communication. We will also educate you on the type of structure that your dog needs, and how to live with him or her in such a way that you will always have their respect and attention.
Remember that obedience training does not have to be viewed as a negative thing. With our experience and your own love, affection and praise, you can create an unbreakable bond based on mutual respect, which will in turn motivate your dog and earn their trust and obedience. In addition to teaching our dog obedience, our methods aim to help you become a better owner, as well. We truly care about each dog/family pairing that we work with, and over the years, the results of our particular approach have proved its effectiveness.
A Better Dog Training is able to teach in-home lessons as far as an hour from Bulverde, including New Braunsfels, Blanco, Spring Branch, Converse, and other neighboring towns. Take the time to browse our site and learn more about our in-home dog obedience training programs. Then give us a call to find out how we can tailor our dog obedience training methods to your specific needs!
All of our dog obedience training programs in San Antonio and its surrounding areas come with a lifetime of FREE follow-ups!
Call to make your appointment today!
---
Rescue and Adoption
Jan became involved in the dog rescue world about 10 years ago and personally has two rescue dogs. She has volunteered her time at several San Antonio shelters, not only teaching the staff and volunteers basic obedience training, but also working with special cases herself.
Rescue dogs need and deserve normalcy in their lives. Normalcy to a dog is leadership. All rescue dogs need strength, consistency, and guidance in order to become just a dog and a family member, not a rescue.
When Jan moved to her present location, she inherited a feral cat colony. After attending seminars given by the San Antonio Feral Cat Coalition, she has been working diligently to get them all spayed and neutered.
Looking to Adopt?
Jan currently has one foster dog available for adoption:
HOUDINI
This boy was found in the Schertz area and we have been unable to find his owner. Sweet Houdini is quiet and a bit shy at first. He is roughly 5 years old, weighs approximately 50 lbs. is neutered, house-trained and up-to-date on his vaccinations. He gets along with medium and large-sized dogs, as well as inside cats. Please contact us for more information.