---
"In order to really enjoy a dog, one doesn't merely try to train him to be semi-human. The point of it is to open oneself to the possibility of becoming partly a dog."

~Edward Hoagland
---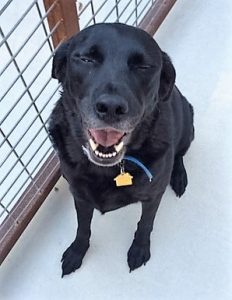 I am a 9 year Capt in the Air Force, which means moving comes with the job. So when I was told I was moving this past spring, the stress started building immediately. The amount of work that goes into a military move causes it to be extremely fluid and unpredictable, and one major part of that was getting my 2 bigger dogs from Hawaii to San Antonio. After calling around to companies who claim to help move pets around the country, I couldn't find anyone who could match Jan's flexibility, affordability and overall small business likeability. She was able to put all my worries to ease when I visited her and her facilities about a month before the big move. Her facilities are clean, air conditioned, and the fact that she allowed us into the kennels calmed any fear. She said she would personally come and pick up our dogs at the San Antonio airport and also agreed to keep them for an unknown time frame. This enabled my wife and I to come into town and find a suitable place to live, without the rush of getting our dogs out of boarding facility. When the big day came, Jan was able to pick them up and bring them to the kennels, all with zero issues. It really made the rest of my move that much easier, knowing our dogs are safe and sound (especially after a long day of flying)!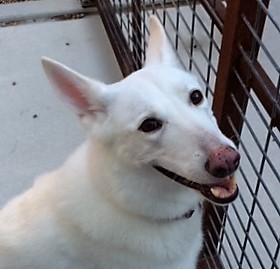 Along with her military-friendly flexibility and affordability, Jan has a natural affinity for animals. She is wonderful at being a leader and caregiver for all types of pets that come through her doors. My white shepherd, Mila, is well-trained, but still needs a strong personality to follow, and Jan showed she can step right in and be that "pack leader" my dogs thrive on. I didn't pay for training services, but my dogs certainly received more than just a place to stay. When we took them home, they were the happiest I'd seen them in years. I sincerely believe that is all due to Jan and her staff, keeping my dogs stress level down in what would normally be a very stressful situation. 
Jan has such a diverse background, I am so thankful it finally led her to doing what she loves, working with animals. Her services are very intimate and personality driven. Each pet that goes through there is guaranteed to have the best care around. For anyone who loves their pets as one of the family, A Better Dog Training is THE place to go for obedience or boarding services. I wouldn't take my dogs anywhere else, and have already booked the dogs for a second time! 
                                                                Thanks for all your help Jan & Staff! 
                                                                –         Bryanna, Zachary, Mila & Duncan
---
Jan is an amazing trainer. She runs her business with integrity, and her results are (family) life changing. We started working with her over 4 years ago, with our Vizsla, Copper, and since then have visited a couple of times for refreshers. Now that we have a second dog, Nana, (a Boxer) it's a game changer, and she is helping us again. The clarity that comes from working with Jan relieves so much stress for both the humans and the animals in the relationship! I recommend her without hesitation.
Courtney Martinez, via Facebook
---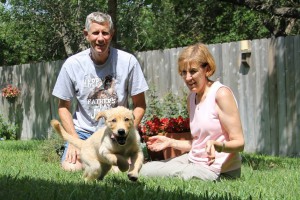 A year ago last May, my husband and I brought home our 7 week old golden retriever puppy "Mr. Darcy".  I was literally a "new mommy" and needed LOTS of guidance in raising our 8 pound bundle of exuberance.  I was searching everywhere for answers and found Jan Echavarry.  She visited us two weeks later and it was evident immediately that she was the pack leader.  We learned so much from her…how to house train, use the crate, hold the leash, pick the right food, use the appropriate tone of voice, and to continually practice, practice, practice. 
I emailed Jan frequently with "mommy questions" and she patiently walked me through whatever learning mode we were going through.  She brought two of her own dogs to our home so Mr. Darcy could learn to socialize.  At 5 months old we had to leave on a trip and Mr. Darcy stayed with Jan for 3 weeks.  He had the time of his life at "Camp Jan".  He still loves to visit on a regular basis!  It makes him "Happy, Happy, Happy!"
Mr. Darcy is now one year old and weighs 80 pounds.  He's still our bundle of joy!  Jan has taught us to learn to "dance with our dog" and that is making all the difference.  We are learning the dance steps together and Jan is just an email away to give us advice on our progress.  Thank you, Jan! 
       We love you!
        Jack, Kelly and Mr. Darcy
---
Lola and I want to say thank you sooo much for all your help. You really gave me a better understanding of how to communicate with my stubborn little monster and her with me. I will certainly recommend you to anyone who may need your help.  It's also great to know if a problem comes up, you are only a phone call away. Glad you also board. That has solved my problem taking vacations. I just can't stand leaving them, but I would feel very confident with your care. You're great!
I attached a clip I thought you would enjoy. 
Again many thanks,
Audrey
---
Along with my friend Taylor, we did our research and it sure paid off. As we looked for German Sheppard puppies, we also looked for trainers and we were able to find Jan. Not only did she live up to the great reviews of others, she helped us each as we began with our first dogs from the time they were 8 weeks old. Within the first 6 weeks the puppies knew their names, sit, down and come as well as other commands and were potty trained. It was amazing how fast they would learn once Jan taught us how to teach the puppies. Now at 6 months he is more obedient than the much older dogs in my family and I know as he gets older and I face new issues, Jan is just a text or email away to help me solve the problem. Absolutely a great program for any dog and owner, because you will learn as much as your dog, if not more!
Thanks so much,
Derek
---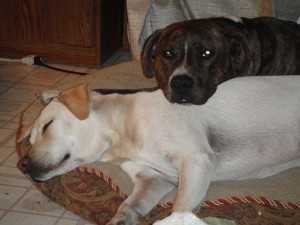 I called Jan at A Better Dog Training when I adopted a 9 month old pit bull mix stray off the street. He had been neglected and had scars on his neck from the rope he was attached to and obviously forgotten. I had no idea what he had been through and what affect that had on him.
I named him Tailwind because I found him on a bicycle ride and a tailwind is always a good thing when you are riding your bike. Tailwind, or TW for short, quickly showed a kind, gentle nature. However, he is a BIG dog and I wanted to know that I could handle him and take him with me to parks without problems. Everyone knows the reputation pits have and I didn't want him to reinforce the stereotype.
Jan came over and interviewed me prior to meeting my precious dog which surprised me. I thought she was there to "fix" my dog! No, Jan came to teach ME to be the leader and show that to Tailwind. I learned from Jan and Tailwind and I benefited. I can take him anywhere; he knows the limits and how to behave. Tailwind and I added Bella, a sharpei/lab mix to our family and Jan came to the house again to help us integrate a new, super high energy dog into the mix. The follow up and answers to questions after the training is complete has been invaluable as situations come up has been so helpful. Now, I can walk a 90 lb. pit bull mix and 55 lb. lab mix with confidence. They enjoy getting out of the yard and seeing the world and thanks to Jan's guidance in training me the dogs get to enjoy vacations, days at the park, and just a walk around the neighborhood.
I got one of my best compliments on the dogs when 3 friends, myself, and the two dogs stayed for a weekend in a very small condo in Port Aransas. At the end of the weekend one friend stated, "I like your dogs for their lack of issues." Jan's help and training is an ongoing benefit to my dogs and me. I am so grateful. Keep up the great work getting dogs off leash, out of the back yard, and having fun.
Debra, Tailwind and Bella
---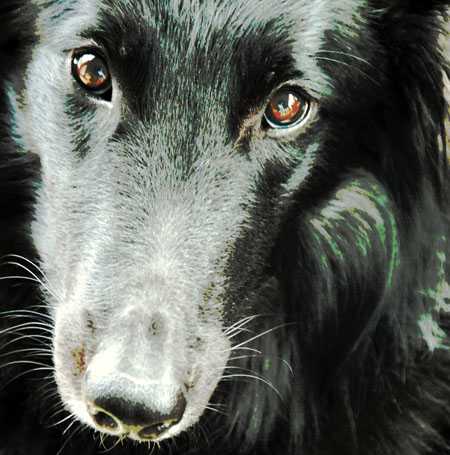 We have participated in group classes with our dog and he has been trained in many basic behaviors. We still felt we were missing something though as far as basic manners in the house and "pack structure". We needed to learn more about how to provide good leadership for our dogs. The fact that A Better Dog Training's focus is on your pack and your home was very appealing to us.
We actually traveled quite a distance and stayed in a hotel for a long weekend. (Such a wonderful get away!) We were able to experience an intensive program tailored to our needs. It was a great socializing experience for and with our dog.  We enjoyed hands on experience and answers to our endless questions. We were able to take the Canine Good Citizen test!  We also had some time for some shopping! J  I hope we were able to be the first of many for a doggie camp sort of experience. 
Jan and Melissa are wonderful they really helped provide some critical missing links for us in our "pack". I am amazed at how a few simple behaviors on our part change life for our dog and for us. He is so much calmer and well mannered. It is clear to him and he just doesn't have the need to test things.
Thanks Jan and Melissa!
Don, Nancy and Stryder
 P.S. We will be adding to our pack…
---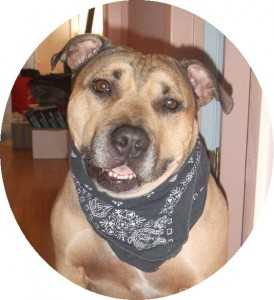 The trainers of "A Better Dog Training" were wonderful with Butter. He had the usual problems, including jumping, biting, and pulling on the leash. He also needed help with going potty outside and not on my new carpet! During the first lesson, I was taught everything I needed to be his leader, not his mommy, and how to stop all of his bad behaviors.
The trainers were very patient with me and Butter, answering all of my questions, and explained everything to me. We have gone through three lessons, and he is such a well behaved dog. Thank you so much for making him a wonderful, obedient friend.
Thanks,
Jackie
---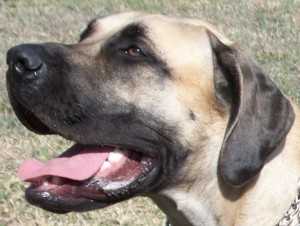 Our name is Dale and Steffani. We have six children including a two and three year old. We are small business owners and have very hectic schedules. We got an American Mastiff named Tundee and started doing all of the wrong things with her. We let her sleep with us and pretty much run the house. It was cute at first but by the time Tundee was four months old and over 50 pounds, she was uncontrollable.
We could not let her around the toddlers or leave her alone. We were considering getting rid of her when we found Jan. Jan came in and after four training sessions spread out over a few weeks we had a totally different dog. Now our three year old can make Tundee lay down and stay or leave him alone if he does not want to play with her. Tundee just turned one and weighs over 130 pounds. The only thing we have to worry about is getting hit with her tail! Jan's ability is beyond description. The most amazing thing is the short amount of time it takes to be trained. I say that because Jan trained us as much if not more than training Tundee. She gave us the knowledge and tools we needed to work with and train Tundee. Jan was easy to reach and answered all our questions between and after our sessions. We still occasionally call her with questions which she happily answers.
I have recommended Jan to anyone that will listen and I will continue to do so. If you are even considering a dog trainer, you owe it to yourself and your dog to use Jan period. If anyone would like to speak with us, Jan can give you our contact information.
Dale and Steffani
---
We cannot thank the trainers at A Better Dog Training enough!!! We got Sasha and then Nissa. We had a long distance move where we had the dogs stay at a board and train facility for six weeks. The trainers there showed us what to do in about 15 minutes. During the next couple of months, Nissa started being aggressive with Sasha, biting then eventually biting my husband and myself. Walks with both dogs were no longer fun, all the barking, lunging and pulling. We had Nissa checked out at the vet and she was medically okay, but the vet recommended putting her down. That was not an option for us. So we explored other options of solving these problems we were experiencing with both our dogs. We could have sent them back to the place where they received the basic obedience, but as the trainer there said, they know the rules here and they may not experience any of the problems with them as we were but sent us an information sheet. We tried that with little results. Nissa's biting was becoming a daily ritual and we began to dread the walks. We looked at some training classes, this was not an option since 1) treat training would not solve our problems, 2) our dogs already had the basic obedience per the curriculum, and 3) there were aggressive dogs there that we feared if an incident occurred would make Nissa worse.
I have had dogs all my life and with my other dogs and with our new "pack", my husband and I have tried everything such as using gadgets like the clicker, buying books, training classes, etc. You name it we have tried it, and wasted a lot of time and money in the process.
Then we did a search and spoke with Jan over the phone. Her knowledge about dogs convinced me that we had to try her program. After the first session, we implemented the techniques and tools that the trainers provided and by the second session, Nissa had stopped biting entirely and walks were fun. What is so great is that my husband and I are very busy, the trainers come to your house and can see how the dogs are (mis)behaving in their own environment and adapted the program to meet our specific needs. We spent a couple minutes a day throughout our busy day and got the desired results. It was truly an amazing transformation!
This was the best investment of time and money we ever made since the life-long skills we learned we will be able to apply as we add to our "pack." We just wished we came across A Better Dog Training sooner instead of wasting our money, but we learned from Jan why these techniques did not work during the course of the program. We learned SOOOOOOOO much in just four lessons! Heck, we learned soooo much just after the first lesson!
Now, we have to check behind us on walks to make sure the dogs are even there, lol! We receive many compliments all the time on how great our dogs are and how they wish they their dogs could behave as well as ours. We recommend A Better Dog Training to anyone and everyone we meet. Now that our dogs know the rules, it is great to be the pack "leader." Everyday we find new training opportunities; we are able to build on the skills we have learned from the trainers.
For example, using the boundary training, after our fourth lesson we started this, we now use our hose as a fence (that is a big money saver right there, lol)! We can enjoy playing with our dogs outside and/or just sitting outside enjoying our evenings outside together, knowing our dogs with stay within the boundaries of the hose. Who would have thought that was possible? We had good dogs with some issues, but now with your help, we resolved those problems and have a very happy pack, we have "better" dogs! Thank you so much!
Sincerely,
Elizabeth, Peter and our "pack"
P.S. Jan when are you going to write a book? Sign us up for the first copy! Thanks again.
---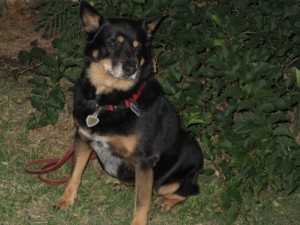 My dog Gracie is a 6 year old Sheppard mix that I got 8 months ago from a rescue organization. They told me she was a sweet dog but she was "dog aggressive." Gracie was definitely a very sweet dog but as the weeks went by and as she became more comfortable in our home, she was becoming increasingly more aggressive with other dogs and even with guests. She wasn't biting but she was starting to "nudge" people when they visited. Additionally our walks were becoming more like mini battles with her almost dragging me down the street. I knew I needed to do something before things got too far out of hand. 
I found the Super Dog website and decided to give them a call. I talked to Jan and told her all about Gracie and Jan seemed to immediately understand what I was dealing with. On our first lesson Jan gave me insights into the behavior of Gracie and how I needed to take control of the situation and work with Gracie on my terms. With Jan's instructions I saw an immediate improvement in Gracie. We are still working on some of Gracie's "dog aggression" but she is nowhere near as out of control as she was. She sits, lies down and stays on command; and most importantly there is significant progress during our walks. With only occasional minor corrections she walks right along side me. Also, Jan taught me how to remain in control of Gracie when I have guests over and now I am able to ensure Gracie remains calm and doesn't act aggressively towards my guests. My neighbors continually tell me how very different Gracie is….she is calmer and much more relaxed around people. 
I knew when I got Gracie that she came with "issues" but with Jan's help, I have been able to work with Gracie to resolve those issues. It's been work for both me and Gracie but its well worth the effort….Gracie is now a great dog and a nice addition to the family.
Laurel
---
Boomer Letter of Thanks
Jan,
Just wanted to send you an email expressing our thanks to you for visiting us and working with Boomer. I know it's early, but we feel in 2 days he is well on his way. The walks are incredible! The last two nights when we've walked him have been the best and most rewarding walks we've been on in the 2 years we've had him. Just amazing. 
Thank you so much for giving us the tools to work this out. Cat and I are very excited to keep this up and are determined to not let you down! Thanks again for everything.
Sincerely,
Russ and Cat
and of course Boomer!
---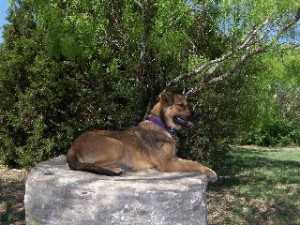 Jan,
Hi! This is Johnny. You helped me and my roommate train our dog June almost a year ago. We only had three sessions, and we never got around to our fourth session. I ended up moving to Nashville for grad school and brought June with me. Almost a year after the training sessions with you and Melissa, June is still obeying us and we are always receiving praise from friends that come over to the apartment and from strangers while walking at parks. Everyone is amazed at how well-behaved June is! Some of my friends that have been training their dogs for several years and months using other training methods (like food and clickers) are baffled at how June never hesitates to listen to us and behaves better than any other dog they've met or owned! It is evident that June loves and respects us!! Friends even ask for advice with their dogs, we don't know what to tell them other than "too bad Jan and Melissa are not here in Nashville." Thanks for training us to be leaders for June, it's awesome to see how happy June is everyday!!!!!!
Thanks!
~Johnny and June